We are starting off the month of March with a new team feature: Member of the Month.
Our first member is well known to all the regular expats as Monique of uniquenique.
Monique is our team promoter and social media butterfly:)
Actually, that is quite an apt description of Monique as not only does she have a large following on sites like Facebook and Pinterest but she also sells gorgeous butterflies like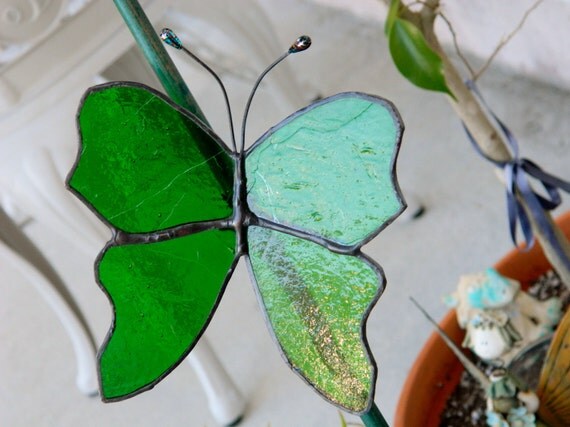 this one
in her Etsy shop that she has handcrafted.
Then there are dragonflies too like this one at the top. It is a lovely fused dichroic glass pendant and this bottom one is a beautifully realistic stained glass suncatcher.
Monique has such a variety of items. From her fused glass pendants to her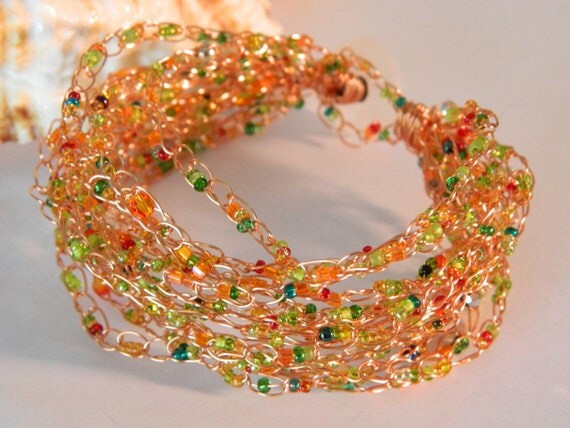 crocheted wire bracelets and from her stained glass,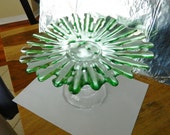 to her recycled glassware.
All so interesting and beautifully made.
Recently Monique appeared on a local television show with 3 other Etsy sellers promoting not just their original wares but also promoting Etsy for all of us. Well done.
Here, take a peek at the show (Click here to go to the link).
You really just have to check it all out for yourself at her Etsy shop uniquenique.
Posted by Linda (JustOneLook)