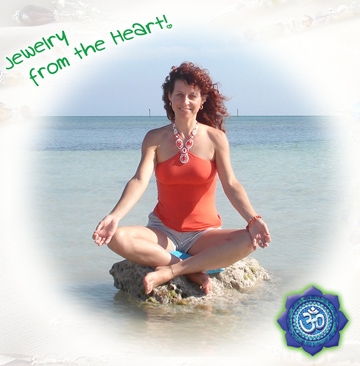 The names were all added to our bowl (one of Monique's lovely creations) and the names were mixed and mixed .....
and the lucky winner is ......
Yay! Carole!!
Carole Fontaine is the owner and creator of
Inspired Creations
. Here is a short biography about her life and work:
Carole Fontaine (Spiritual Name: Nam Karan Kaur) got her BA in Graphic Arts in Montréal, Canada, and moved to Florida 20 years ago where she lives on a sailboat with her husband and Dozer the puppy dog.
After years of misdiagnosed medical problems, her search for holistic remedies opened her eyes - and heart - to the world of yoga, meditation and energy medicine. She studies Kundalini, Iyengar, Kriya and Raja Yoga and is a certified Reiki Master.
A few years ago she left the unsatisfying world of corporate deadline driven commercial art and started her own line of Reiki Infused Crystal Jewelry.
Besides making "Inspired Creations", she works as a freelance graphic designer, teaches Meditative Writing Workshops and volunteers in monthly women's healing circles as well as in her local hospital in Reiki Circles for Caregivers.
Her love for the holistic reflects in her fabulous handcrafted jewelry which has a high vibrational quality that will happily resonate with the wearer.
~ ♥ ~
Her jewelry is available at the HYATT REGENCY SPA66 of FORT LAUDERDALE, Florida, USA
and at KIKAU School of Yoga in Ste-Foy, QUEBEC, CANADA
~ ♥ ~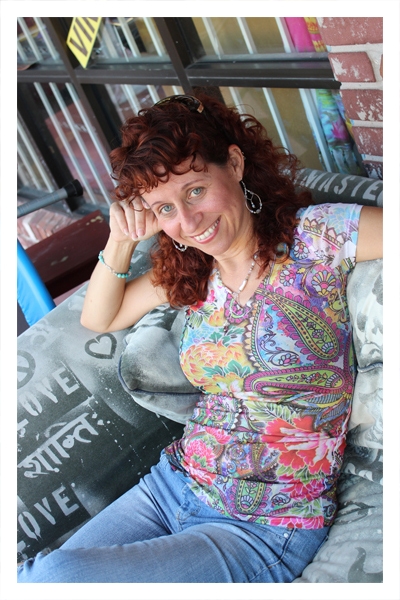 Connect with her online!
www.facebook.com/InspiredCreationsInc
Pinterest: pinterest.com/carolefontaine
Twitter: twitter.com/ReikiCreations
Visit her
Etsy shop
where you can pick out your favourite jewelry.
here are some of ours.
The expat team has been featuring Carole's lovely items online this month.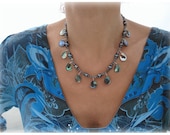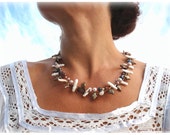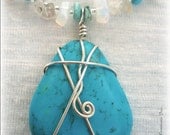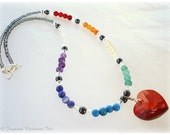 These are from top left to bottom right:
Drop of Ocean
... Pearls and abalone
Freshwater Pearls
.. Goddess of the Sea
Turquoise wrapped pendant
Heart Chakra
... balancing and protecting
So many beauties to choose from.
You really must stop by her shop! Find these and lots more at
Inspired Creations.
Check out Carole's feature on our new team page and visit the other team member shops too!
@
Etsy Expats Showcase
posted by Linda of JustOneLook for EtsyExpats