Here's our Monthly Treasury
From a doctor's bag to jumping horses, we were on the move in this lovely treasury!
As usual, our diversified team chose several different items as their favs but the turtle, appropriately, won the race... so to speak.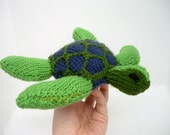 Isn't it cute!!
Hand knitted toy
by Alexis of
The Yarnery
.
Thanks everyone for your support and we'll see you all next month for our challenge:
Winter White/Summer Sun
Stop by and add your item to our entries... come and join us if you are an expat or a would be/has been expat @
https://www.etsy.com/teams/6612/etsy-expats
Look forward to seeing you there.
posted by Linda of JustOneLook