This week I saw a name I recognized in the Etsy 'Quit Your Day Job' section... one of our Expat Team members, Christine Crowder.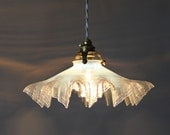 I have always admired Christine's lovely vintage items so I was interested to read her story.
Thank you Christine for opening up about yourself and sharing your very private story...
a truly inspiring one.
Read it here.
posted by Linda of JustOneLook for the Etsy Expat Team