September brings us to our next member of the month ... Sally of
BloomingtailsDogDuds
.
Sally is one of our newer members and has jumped right into being an active one, making treasuries and always ready to chat.
She has an adorable model to help her sell her doggy clothes.
Seen here.. Dominque or as Sally refers to her as:
Dom the Pom

Sally, who now resides in Florida, spent some time in Iran and was happy to share a little bit about herself with us.
************************************************
I'm so happy to have been chosen September MOM, and what a great Team this is! The camaraderie and the opportunities for promotion of items, including the competitions and Treasury games, are awesome!
I originally stumbled upon this Team as a result of one of my items being Favorite'd by Etsy Expats, and this former expat hopped right on board. My expat experience dates back to 1974-1979, when my then-husband and I lived in Ahwaz, Iran (he was on loan from Gulf Oil to Oil Services Company of Iran). Until the political situation there went haywire in 1979, I thoroughly enjoyed living there, having had a lifelong interest in international people, places and things. Living in a foreign country is likely to enhance personal growth, and having been subjected to death threats, like the other Americans during the last few months of 1978, gave me a greater appreciation for life and what it has to offer.
Thanks, everyone, for a great Team!
*******************************************************************
Here are some of the items we have been featuring this month from Sally's shop:
1.
Ready for bed in flannel pj's
Look at the pose!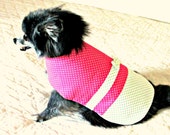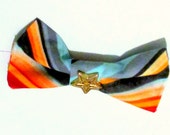 These are just a few of Sally's items. She offers over 120 items in
her shop
. Do check it out.
***************************************************
Sally has posted a traditional Iranian recipe on our team and here we share with you the recipe for Chelou:
Chelou, which "is simply cooked buttered rice baked in the oven in such a way as to form a crunchy crust on the bottom of the pan." This crust is known in Farsi as the "ta-deeg."
"Wash thoroughly one pound long-grain rice. Fill a 4-quart saucepan with water and bring to a boil. When boiling steadily, add rice and 3 tablespoons salt and boil uncovered for 7-10 minutes over high heat." Gently stir occasionally. It is done when cooked at the core. Remove from heat, drain in a colander, and rinse with warm water.
"Heat a heavy-bottomed saucepan or fireproof casserole over a low flame and add 2 tablespoons butter or margarine mixed with 1 tablespoon hot water, and swirl pan to coat evenly. Mix 1/2 cup of the rice with 1 slightly beaten egg yolk and spread over the bottom of the pan. Fill the pan with the remaining rice and mound it in the center, then with a spoon handle, form a deep crater at the top of the mound. Cover and bake in a 350F oven for 15 minutes. Remove cover and sprinkle rice with 2 or 3 tablespoons butter mixed with 2 tablespoons hot water. Cover and bake 30 minutes longer. Remove from oven and place on cool surface for 10 minutes; this makes it easier to remove the brown crust from the bottom of the pan. Remove cover and stir gently. Turn onto a warm serving dish. Serves 3.
***************************************************
A Persian stew ("khoresh"), an accompaniment to chelou:
Fessenjon (serves 6)
1 large onion, minced
1/2 teaspoon pepper
1/2 teaspoon turmeric
2 tablespoons butter or cooking oil
1 pound chicken or duck
1/2 pound chopped walnuts
1 tablespoon flour
1/3 cup hot water
1 1/2 cups pomegranate juice
salt to taste
juice of 1 or 2 lemons (optional)
1 small eggplant
cooking oil
1 1/2 teaspoons cardamom powder
Saute the onion with the pepper and turmeric in the butter or the oil until well browned. Remove onions and drain. Sprinkle the poultry with the flour and chopped walnuts and saute for a few minutes longer. Add water, pomegranate juice and salt to taste and, if you like a sourer dish, the lemon juice. Cover and simmer over low heat for 30 minutes.
Peel eggplant, cut lengthwise into 6 or 8 pieces, sprinkle each piece with salt, and stack one on top of the other for a few minutes to drain. Then rinse in cold water, dry, and saute in hot oil until lightly browned on both sides. Arrange the eggplant on top of the poultry, partially cover, and simmer over low heat until the eggplant is tender and a rich, brown gravy rises to the top. Add powdered cardamom, stir well but gently, and cook about 5 minutes longer. Serve with chelou.
*********************
posted by Linda of JustOneLook