Well another month and another name was chosen from Monique's fabulous bowl and this time it is ...............
Angela of
TomaydoTomato.
!!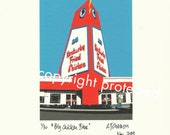 Congratulations Angela. Your turn for a month of being featured by our Expat team in treasuries, your own
Pinterest
board, Facebook and just generally spoiling you :) Enjoy!
Angela, as you may guess from her shop name, is not a native of America, although that is where she is presently residing and working on her wonderful Etsy shop.
Originally from the North East of England she has found herself in very different surroundings in Tucson, Arizona. You can read in her own words all about her travels on her
Etsy shop profile page.
Just click and check it out:) and her
About Etsy page here.
You can also find out more too if you keep reading :)
Angela is one of our newest team members and we are all enjoying finding items in her lovely shop to feature.
This
1960's Corvette is definitely one of our favouirtes, as so many of us chose
this gorgeous car print to display.
There are so many other really great prints too but this is top choice this month!
Along with the prints of so many famous places and unique items, Angela makes handmade, personalized gifts
Her shadow box prints are a lovely way to acknowledge and commemorate someone special.
Handmade jewelry is another lovely gift option Angela offers in her Etsy shop. Here are a few: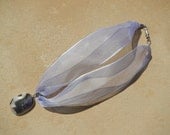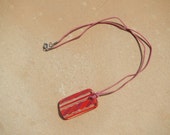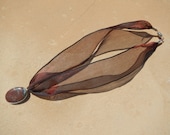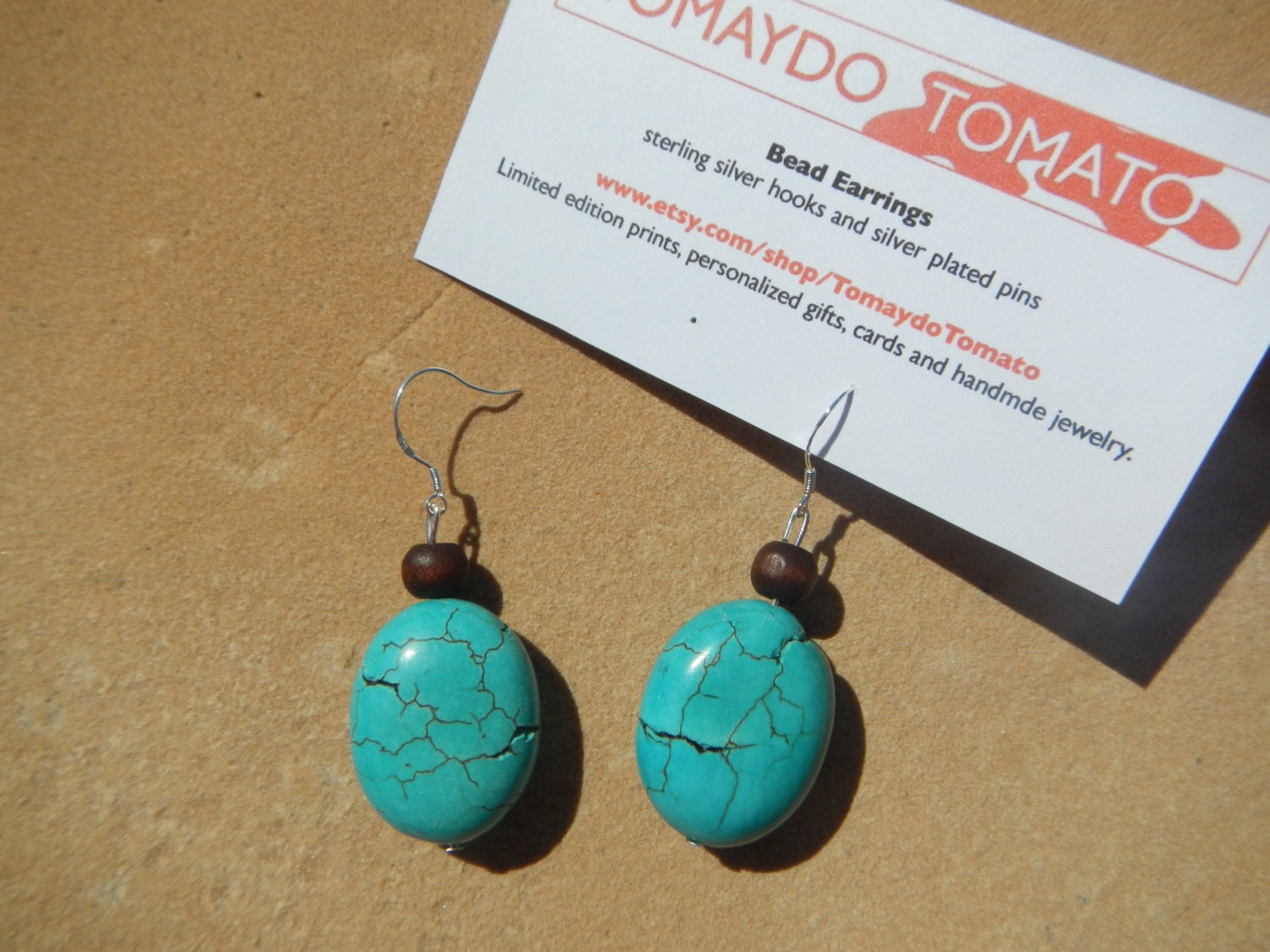 Natural Amethyst Gemstone
Red and Pink Glass Pendant
Red Jasper Gemstone Pendant
Wood and Turquoise Bead Earrings

Angela has a couple of recipes she would like to share with us and prints of her home town and some of Georgia & Arizona:
Originally from the UK.
I was born and bred in England. What is English cuisine, we are always asked? Well the thing we always make our new friends, is Yorkshire Pudding, or Toad in the Hole to be precise!
I have no idea where the name came from, but it's fun to see their faces when I tell them what we are having for dinner.
YORKSHIRE PUDDINGS
Ingredients: Half a pint of milk, 4oz plain flour, a pinch of salt and 3 eggs.
Method: Mix it all together!
Yorkshire puddings should be cooked in Yorkshire Pudding tins, which are difficult to obtain in foreign parts. You could use a muffin tray? When making Toad in the Hole you need one large tin, a large baking pan, or a loaf tin is perfect for 2 or 3 people. (The ingredients serve 4, so if you are making a large one double up.)
The oven needs to be hot, and the oil does too. So have the oven heated to 250/475/9, put the oil in the tin(s) and heat it till it's smoking hot. Then remove and pour the mixture into the wells of the tin. When making Toad in the Hole, cook the sausages in the oil in the oven first, then remove and add the mixture.
Return to the oven. Do not open the door for at least 20 minutes!!! It will collapse!
The batter will bubble and rise, and become fluffy inside bit golden and crisp on the outside. Yum!
Serve with mashed potato and onion gravy…..
Prints of my home town of Newcastle
:
Views of the Tyne Bridge, Newcastle Upon Tyne / Gateshead, UK
Now living in the U.S.A.
In 2009 we moved to Acworth, which is NW Atlanta, Georgia.
I was sent a Jamie Oliver cookbook as a Christmas Gift a couple of years ago - 'Jamie's America', which a thought was a little weird at the time…. An English book by an English chef, sent from England… to America. Anyway I am glad they did, as it contains one of my favorite recipes – a southern staple:
GUMBO
This takes around 2 hours to make, but OMG it's so worth it. We love it. I make it at least once a month.
These are the ingredients for 6 to 8 people:
Meat: 4 chicken thighs, and 4 chicken drumsticks. (If I am making it for the 2 of us, I use 1 pack of thighs, or drumsticks, or 1 chicken leg is just as good.) Leave the skin on! You can take it off later.
Also a pack of Andouille sausages, or fresh chorizo sausage – thickly sliced. And 4 rashers of bacon, but I tend not to have bacon, so just leave that out and it doesn't affect the taste.
Spice: A teaspoon of paprika, and a teaspoon of cayenne.
Erbs: It's spelt with an H? Sprigs of Thyme, and 4 bay leaves.
Veg: A large onion, and four sticks of celery, finely chopped. A green pepper and a yellow pepper (I just use one for the two of us). 6 cloves of garlic. Sweet potatoes (one large or 2 smaller ones if fine for 2 people). Do not forget the sweet potatoes!
3 heaped tablespoons of plain flour. (I am gluten free, and corn or chickpea or potato flour all work fine.)
Chicken stock. He says 1.5 litres, but I just go with my gut on this….
Season the chicken with salt, pepper, paprika and cayenne.
Fry the chicken, sausage and bacon in a large pot, on high, for 15 minutes, till it is golden brown and crispy. (You really do need a large pot, as everything ends up in that pot cooking together.)
Remove the meat, turn down the heat, add the onion, celery, and peppers and fry in the meat fat for 10 mins.
Add the flour - to make a roux. He says 10 minutes, or if you prefer darker 20 to 30 minutes! I'd stay I stick with this for 5 to 10 minutes….
Add the garlic, sweet potatoes, all the meat, thyme, bay leaves, and stir for a minute, then add the chicken stock. Bring it to the boil, then simmer for 45 minutes. (I use enough stock to cover everything. Too little is better than too much? You want it thick, not watery! You can always add more later?)
After 45 mins, take the chicken out and shred it off the bone. Throw away the bones and skin, and add the meat back into the pot.
Jamie adds chopped parsley and spring onions, but I don't bother with garnish!
Serve with rice. Yummy yum yum – spicy meat and the sweetness of the potato
Prints of North Georgia: Click to view more.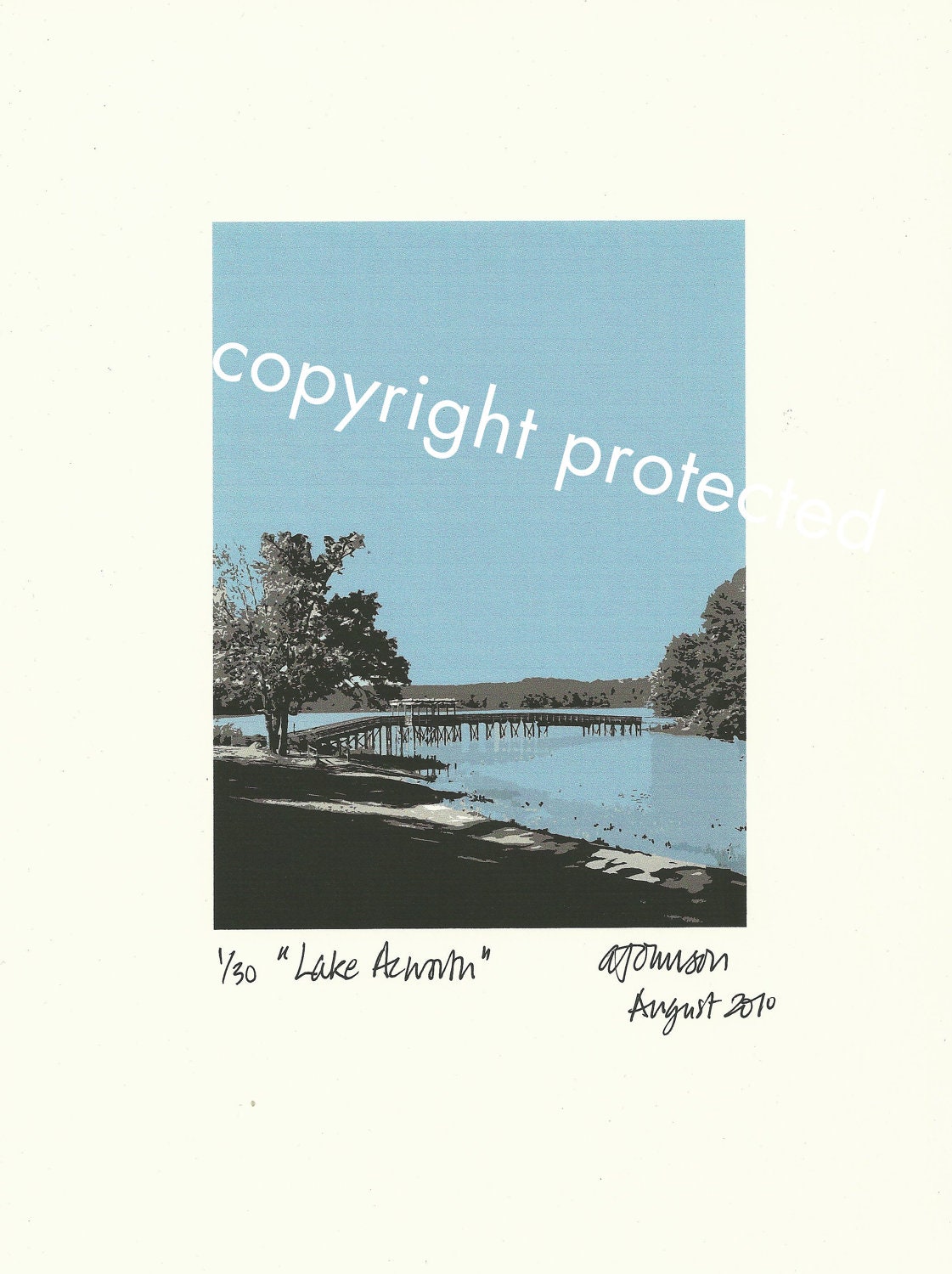 Lake Ackworth
~~~~~~~~~~~~~~~~~~~~~~~~~~~~~~~~~~~~~~~~~~~~~~~~~~~
October 2012 we moved to Tucson, Arizona. We actually live in Sahuarita, which is south of Tucson, about 30 / 40 miles from the Mexican Border. I can't say I ate much Mexican food in Newcastle, nor when I lived in London either – it wasn't available. But there are Mexican restaurants all over America, and we had several favorites near where we lived in Georgia, and even more now here.
I mentioned before I was Gluten Free, and it is such a joy to go to a restaurant where I can eat most of what's on the menu! If it's not on the menu they will usually put whatever it is into a corn tortilla too. Except for a burrito, which is always a large flour tortilla - but they are the size of a small baby?!
I'd never had mole before living in Arizona – spicy chocolate sauce - OMG I get to eat chicken with chocolate!!! I digress…..
The main thing we get here in Arizona, which I'd never had before in Georgia, is Tamale's. A tamale can be filled with meat, cheese, fruit, or vegetables, which is wrapped in masa (a starchy dough, usually corn-based), which is then steamed or boiled in the actual husk of the corn!
TAMALES
Ingredients: 2 cups masa harina (Mexican corn flour), 
1 10oz can beef broth,
1 teaspoon baking powder,
1/2 teaspoon salt, 2/3 cup lard (yes – lard!),
1 (8 ounce) package dried corn husks, and whatever ingredients you want for the filling you want for your Tamales.
Cook the meat or vegetables, etc you want for your tamales. Meanwhile soak the corn husks in a bowl of warm water.
In a large bowl, beat the lard with a small amount of broth until fluffy. Mix the masa harina, baking powder and salt together, and then stir this into the lard mixture. Add more broth as necessary, to form a spongy dough.
Spread the dough over the corn husks a quarter to a half inch thick. Place a tablespoon of filling into the center, and then roll the husks in. Steam the tamales for 1 hour.
Remove tamales from the husks and drizzle with sauce. They usually use as green or red chile sauce, or I have had them with a cream sauce too. A quick option is to mix chili sauce into sour cream.
You can tell I have never actually cooked these? Lots of restaurants serve them. You can buy them at the supermarkets. And we have taco trucks! and makeshift cafes at the side of the road! Who needs to cook?
Prints of my new home in Southern Arizona:
Thanks for reading. Happy eating!
And thanks again for all of your support to me as June MoM x
It was our pleasure Angela!! Thanks for the recipe
s.
Here's a
grand finale treasury
of your fabulous items.
Please swing by and check out Angela's shop.
You can find these unique items at
TomaydoTomato
Posted by Linda of JustOneLook for Etsy Expats