SEPTEMBER TEAM CHALLENGE:
What a varied and interesting treasury this was! From vintage fishing bobbers to a South Seas citrus yellow vintage scarf.; Sea shell artwork to a carved ostrich egg. Amazing, imaginative items.
Our winner was Shirl of artophile with her superb intricately carved ostrich egg depicting a dolphin leaping above the waves! Brilliant!
Check it out for yourselves
: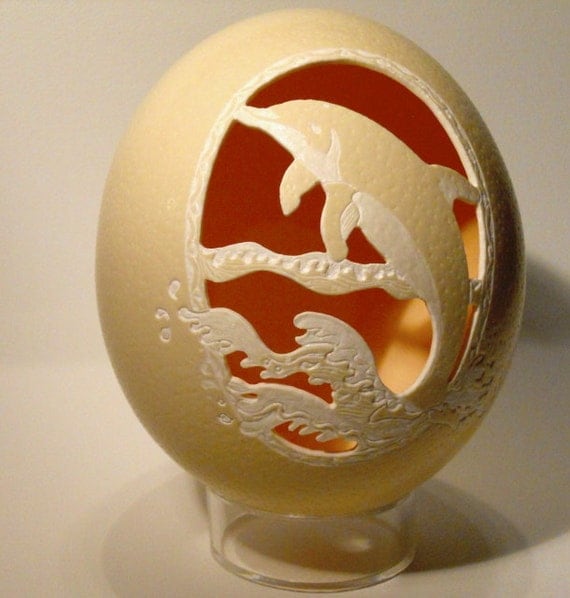 Winning entry
Thanks again to all team members who entered, commented and voted in this fantastic treasury.
Now don't forget to check out our next month's challenge.